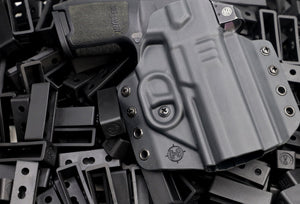 C&G Premier
Kydex Holsters
Setting The Standard For Kydex Holsters
C&G Kydex holsters are designed by the best in law enforcement, military and engineering with decades of experience. Built with precision to perform exactly the same every single draw, because your life may depend on it.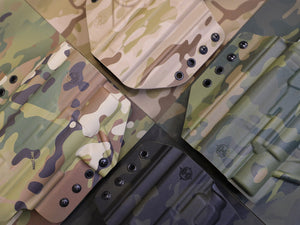 CUSTOM KYDEX GUN HOLSTERS
Our custom made, award winning gun holsters are made in the USA & customized for nearly every gun on the market!
Shop Custom
★★★★★

"C&G went above and beyond with the shipping speed. It arrived very fast and the price and quality are top notch! Awesome service! Awesome holster!"

Gregory T.

Kentucky
★★★★★

"C&G holsters are the best kydex holster for the money that I own. These folks will build a holster set up to fit every need. Super fast turnaround and shipping. I can't praise them enough. Keep up the great work C&G."

R.

Ohio
★★★★★

"Probably the best Keydex holster I have ever owned. I have one for my Glock 45 and Sig 320. Gun fit great, retention is excellent, fit and finish is outstanding."

D.E.

Virginia
★★★★★

"I was looking for a holster that would match the setup i have for my P320 x-vtac. C&G came through for me and delivered a phenomenal holster. Pistol fits great and is very secure. It's comfortable to wear all day and has a good ride height. I would definitely recommend this holster."

J.

Texas
★★★★★

"It has the perfect amount of tension on my pistol, it doesn't stick into my side like a lot of other holsters I have, and have tried. I would recommend this holster to anyone."

L.E.

South Carolina